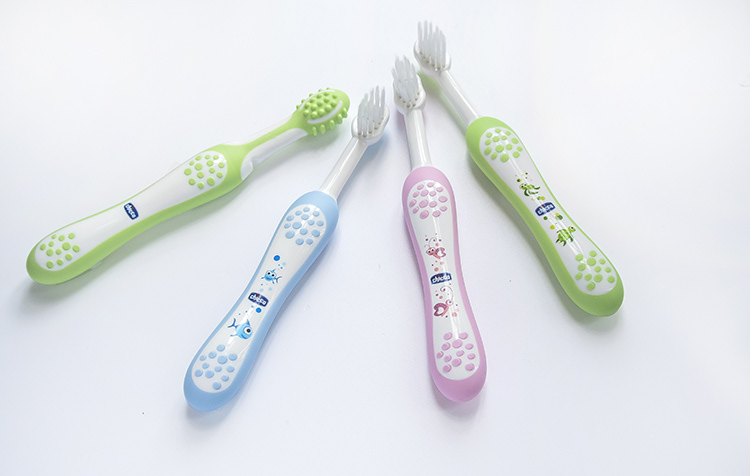 The new Oral Care Chicco evolutive Line is designed to accompany the child in different stages of growth, allowing him to familiarize in a gradual manner with the practice of dental cleaning.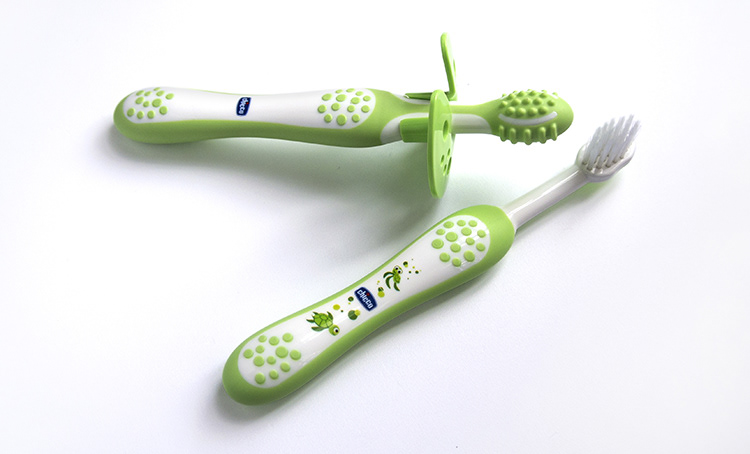 The gum massager brush suitable from 4M +, and the toothbrush from 6M +, has been designed to offer a safe and handy product for the small hands of a child by encouraging his independence in the practice of dental care starting from the emulation of the parents.
The gum massager, supplied with a rubber head, thought to soothe baby gums and stimulate the teeth growth during the teething period, prepares the child to use the toothbrush that, similar, to the one used by adults.
DESIGNSUMISURA also designed the graphic themes and the colours of this products that have to attract babies to the oral care world and practice.